10 Movies to Watch Before the Year Ends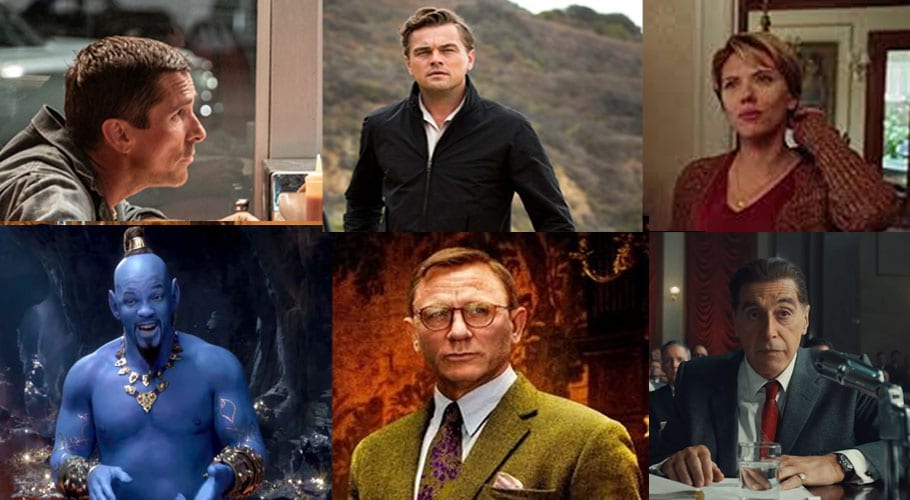 It's that time of the season again where we start preparing to welcome the New Year. We have compiled a list of the best New Year's Eve films to make you enter 2022 in style. Our pick of the finest movies to see on New Year's Eve has something for everyone in the family. 
You will find comedies, romantic comedies, cult favorites, and even some great family films. We have got Hollywood masterpieces from over the years, blockbusters, award-winners, and obscure indie treasures to give you a heart-warming experience as well as inspiration for the upcoming year.
Take a look at this Dish Channel Guide to sign up for the best internet packages to watch your favorite New Year movies across multiple streaming platforms.
The Holidate
This Netflix romance is amongst the more popular films to see on New Year's Eve. Settle down for this holiday-themed romantic comedy about a couple's first date that happens to be on New Year's Eve. Despite their platonic relationship, Luke Bracey and Emma Roberts portray two loners who promise to become each other's "holidate" for every occasion.
Happy New Year, Charlie Brown
Celebrate 2022 with Snoopy and the Peanuts crew! The lovable characters in this beautiful short animated film celebrate by throwing a massive party. However, Charlie Brown gets preoccupied with finishing a book review. It is amongst the finest films to see on New Year's Eve with kids in your family.
I Hate New Year's
In this charming, music-inspired romance, spend New Year's Eve with Layne (played by Dia Frampton) in Nashville. Layne is a singer who finds unanticipated love when she visits home. Layne is looking for her former lover, but her closest friend Cassie (played by Ashley Argota) may be prepared to make a move. If you are searching for a love story that will make you feel good in the New Year, this is one of the finest New Year's Eve movies.
Waiting to Exhale
End the year on a high note with this iconic '90s dramedy, which opens with New Year's Eve parties and resolutions and concludes with a midnight toast along the sea the following year. A group of four friends, played by Loretta Devine, Angela Bassett, Lela Rochon, and Whitney Houston, spend over a year struggling with grief and relying on one other for comfort.
Carol
Cate Blanchett plays Carol, a divorcee who falls for a photographer played by Rooney Mara in this gorgeous love story. To evade the dangers of their home life, the two flee on a road trip during Christmas. They ultimately express their actual emotions on New Year's Eve, only to be prevented by Carol's harsh soon-to-be ex-husband.
An American in Paris
New Year's Eve is the setting for the extravaganza in this raucous musical featuring Gene Kelly. Watch this Best Picture Oscar winner from the Golden Age of Hollywood about an artist's exploits in the city of lights and love for the magnificent costumes and art design.
The Holiday
Cameron Diaz and Kate Winslet play two ladies who trade residences for the holidays. Winslet's character visits a Hollywood mansion, whilst Diaz unwinds in a beautiful English hamlet. Just in time for the New Year, everybody discovers himself and true love. This feel-good comedy is still a popular favorite for the top New Year's Eve movies to watch at home.
About Time
In this uplifting time-travel drama, a guy with the capacity to travel back in time utilizes his abilities to finally have a perfect New Year's Eve. This is a heartwarming, inspiring family-centered romance that is one of the finest New Year's Eve movies to get you in the mood for the big night.
Fruitvale Station
Based on a real incident, Michael B. Jordan appears as Oscar Grant, a 22-year-old whose New Year's Eve outing with pals turns fatal after he is arrested by police. Ryan Coogler's directorial debut was widely lauded; he went on to direct the blockbuster Black Panther and its planned sequel.
The Age of Adaline
Blake Lively plays a lady born on New Year's Eve in 1908 who is physically 29 years old after being resurrected by lightning after apparently getting killed in a car accident. Throughout this quirky romantic mystery, the protagonist attends New Year's Eve parties.
To Wrap It Up
One of the best memories of celebrating New Year's is spending time with your loved ones! Enjoy streaming these iconic films with your friends and family and create new memories before the year comes to an end!