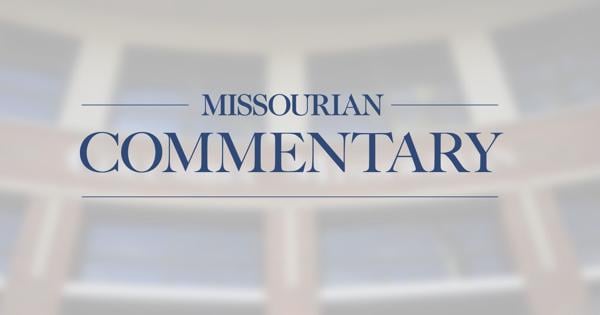 A look at the past, future of American women in business | Guest Commentaries
During Women's History Month, we honor the women who have come before us while also celebrating the future. While the earliest humans didn't have a written or oral history, I like to believe that it was early woman who discovered we could harness fire. As a mother and a grandmother, I believe an early woman noticed her shivering child, and remembered how the fire from lightning felt warm and worked on using fire for warmth and then for cooking.
Since 1987, the U.S. Small Business Administration (SBA) has celebrated Women's History Month to recognize the role women entrepreneurs have in building and strengthening local and national economies.
As the first female SBA St. Louis District Director, I'm particularly interested in the history of women in business and honored to stand on their shoulders.
Some of the earliest recorded businesswomen in the U.S. were Margaret Hardenbroeck, Eliza Lucas Pinckney, Elizabeth Hobbs Keckley, Mary Katharine Goddard, Rebecca Lukens and the infamous Marie Laveau, all who ran businesses in the 1600s, 1700s and 1800s. However, women were almost certainly operating stores, inns and taverns with their spouses, and some probably inherited those businesses when their spouses died.
Madam C.J. Walker, who spent time in St. Louis, was the first self-made female millionaire in America. Her primary rival in hair care was Annie Malone, who she worked for when she lived in St. Louis. These African American entrepreneurs, in particular, are my idols who continue to inspire me throughout my 55-year career at SBA.
In recent history, there have been even more successful businesswomen. SBA, their resource partners, and the SBA lending network have assisted thousands of female entrepreneurs in Eastern Missouri. SBA, its resource partners and SBA lenders are available to women, and men, to help start, grow, expand and recover from disasters.
Female entrepreneurs have been leading the pandemic recovery. Even given this tremendous growth, women continue to face challenges and obstacles that men do not when starting and growing a business, especially given the ongoing lack of available, affordable child care.
Training is available from all levels of SBA. On-demand training is available on the SBA website and the administrator and various program offices offer live webinars. District offices offer regular training on SBA services, government contracting programs and SBA lending programs among other topics.
These and many more resources are available to women, and men, to achieve their small business dreams. Women in particular will take the lessons of the pandemic, of ongoing struggles unique to women, the wisdom passed on by the women who came before them and the resources SBA offers to make the future of business brighter than ever.
Maureen E. Brinkley is the district director for the Small Business Administration, St. Louis District Office.