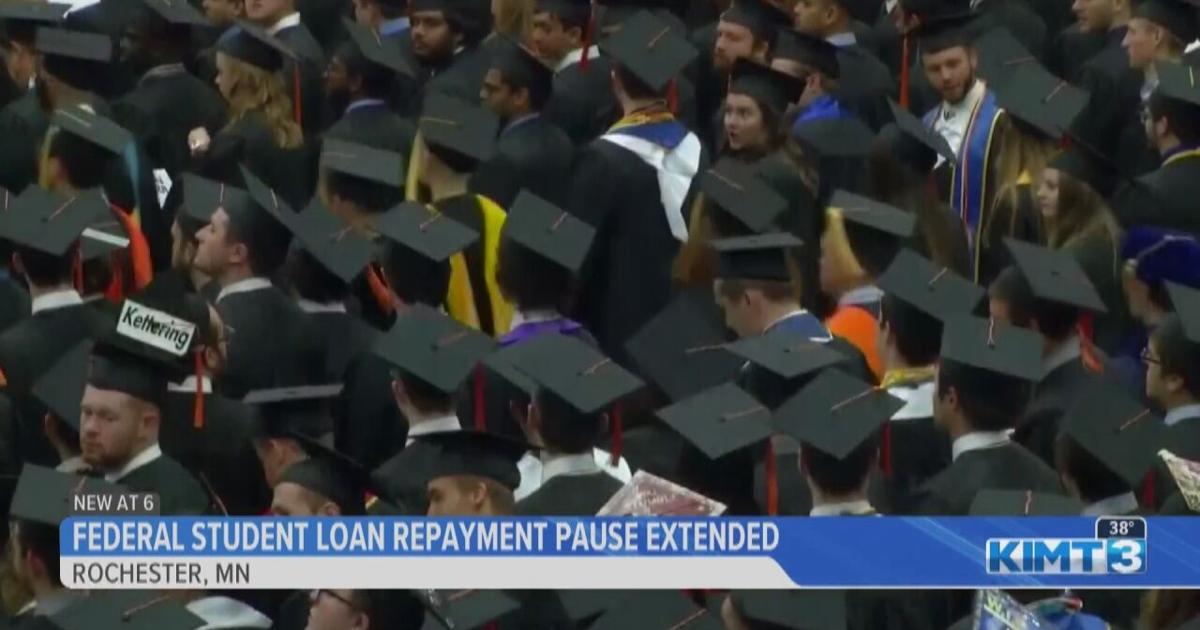 Biden Administration extends student loan payment pause until Sep. 1 | News
ROCHESTER, Minn.-The Biden Administration will push back the repayment date for student loans, as well as the accrual of interest, until Sep. 1. 
Nearly 46 million borrowers were set to resume payments on May 1 before the administration stepped in. 
It has now been more than two years since former President Donald Trump started the pause, which has since been pushed back more than five times. 
President Joe Biden previously campaigned on the promise of wiping at least some student debt, which he said would be around $10,000 per borrower. 
However, widespread debt relief has not occurred yet, although Biden has wiped at least $17 billion in debt for some Americans, according to AP News. 
Biden also sent a memo to the justice and education department, requesting to know if he, solely, has the unilateral power to wipe debt. 
That memo has been released but is heavily redacted, per AP News. 
The most recent extension of student loan payments, however, will give students and graduates more time to come up for a plan. 
Winona State University Business Administration student Creighton Butler said although he would not have to pay regardless of the current freeze, the delay in payments and interest will help him down the road. 
"It is pretty big that the interest is not just piling on top of itself. That is really going to help me a lot over the next few years when I am really starting to pay stuff back. I do not have that huge interest built up," Butler said. 
The total U.S student loan debt amounts to $1.46 trillion dollars.