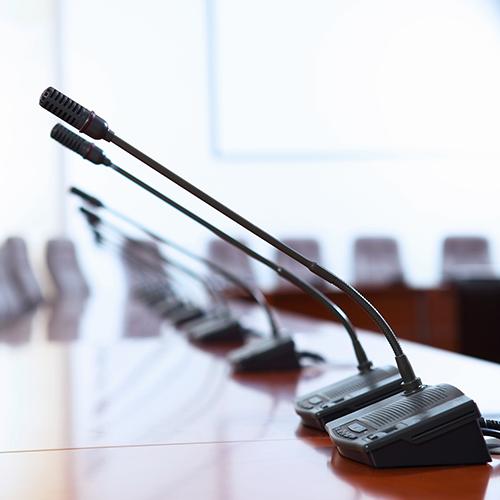 Equipment Finance Cares to Hold First Event of 2022 on April 26 in Cincinnati
Equipment Finance Cares will hold its first event of 2022 on April 26 from 1:30 p.m. to 6 p.m. EST at Great American Insurance's headquarters in Cincinnati.
"We have a great program set for our first of four EFC events in 2022," Jesse Johnson, founder of Equipment Finance Cares, said. "Thank you, Great American Insurance, for hosting and our sponsors for making these events possible."
The event will feature a best practices panel, which will be moderated by Johnson and include panelists Nancy Robles of Eastern Funding, RJ Grimshaw of Unifi Equipment Finance, Bob Rinaldi of Rinaldi Advisory Services and Ed Rinaldi of PNC Equipment Finance. Topics of discussion for the panel will include hiring practices, employee morale and retention, inflation and the impact of the new work environment on businesses and employees.
The event will also feature an Emerging Talent Advisory Council panel, which will be moderated by Sean McKenna of Great American Insurance and include panelists Lexie Dressman of Huntington Equipment Finance, Will Mennesson of AP Equipment Financing, Ricardo Rios Jr. of Commercial Equipment Finance and Steven Holben of ENGS Commercial Finance. Topics of discussion for this panel will include what the younger generation is looking for in an employer, what motivates younger professionals, how to manage up within an organization and career development.
Equipment Finance Cares is a platform that showcases how equipment finance professionals and organizations are giving back to their respective communities. Foundations that will be showcased for this event will include Love Life Now, the Equipment Leasing & Finance Foundation, the Chris Walker Educational Fund, Ridgewood School, Construction Angels and the Cincinnati Nature Center.
The event will end with a networking event sponsored by Great American Insurance and Rinaldi Advisory Services at Great American Ball Park in Cincinnati.