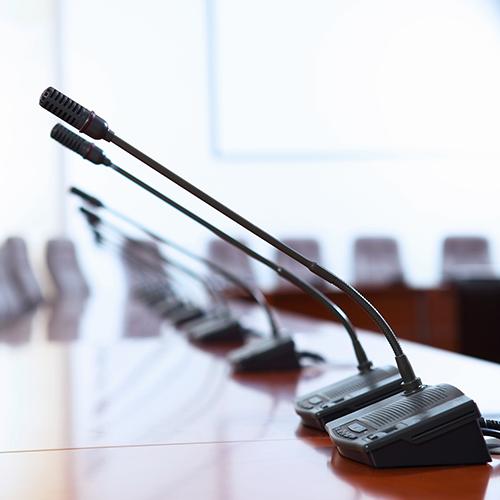 Equipment Finance's STRIPES Leadership Program Joins NEFA Summit
STRIPES Leadership Program, the professional and personal leadership development program designed to challenge and inspire best-in-class leaders within the equipment finance industry in partnership with Monitor, will be hosting an educational session at this year's National Equipment Finance Association Summit.
The session, titled "Bridging the Gap on Leadership", will discuss leading through change and transformation. The session will be moderated by Lisa Rafter, CEO and founder of STRIPES. Joining the panel will be Stephanie Hall, CLFP, executive vice president of BankFinancial Equipment Finance; Jacklynn Manning, vice president of marketing at Amur Equipment Finance; Bob Rinaldi, president of Rinaldi Advisory Services; and Wendi Wasik, founder and CEO of Wasik Consulting.
Rafter has been in the equipment leasing and specialty finance industries for more than 30 years, most notably as publisher of Monitor, ABF Journal, the International Factoring Association's Commercial Factor magazine and the National Alliance of Commercial Loan Brokers' DealMaker magazine. Rafter is also the CEO of Molloy Associates, a boutique executive recruitment firm focused on the equipment finance and asset-based finance industries.
As the former editor and current publisher of the aforementioned publications, Rafter has been instrumental in the creation of many ground-breaking products, such as the Monitor 100, the annual ranking of the top 100 equipment finance companies in the United States, as well as monitordaily.com, the equipment finance industry's first website with corresponding daily e-news blast; World Leasing News, the industry's first online magazine; and ABF Journal, the asset-based finance industry's first independent publication.
Rafter is also involved in numerous community-building projects and services. Rafter delights in giving a voice to the unheard and, through various leadership roles, strives to provide people with the tools and distinctions to live an extraordinary life. With this commitment, Rafter has served on the boards of nonprofit organizations and also has volunteered for many community organizations dedicated to serving at-risk populations. Currently, Rafter is on the board of MAGIC Charities and serves as the chair for the adoption and foster care committee.
Hall has more than 15 years of experience specializing in small-ticket leasing. Hall works with businesses to provide flexible financing and leasing solutions for many types of industries and equipment, including, construction, energy, manufacturing, computers, trucks, software, medical and office.
Manning is responsible for all aspects of marketing of Amur's finance products and services to customers, partners and vendors. She brings nearly 20 years of marketing experience to her current role. Prior to joining Amur, Manning was a key member of the corporate leadership team at Fora Financial, where she oversaw marketing and business development initiatives, including marketing communications, lead generation, brand awareness, strategic partnerships, business development and distribution channel management.
Rinaldi is a lifelong entrepreneur with a significant track record of success in banking and commercial equipment finance. A forward-thinking, innovative finance executive, Rinaldi has amassed a solid background in assessing organizational needs, developing solutions, supporting implementations and delivering results. During his tenure, Rinaldi has guided multiple businesses through profitability and scalability to eventual acquisition, and as a founder of ILC (Information Leasing Company), he helped grow the organization to the fifth-largest bank-owned leasing company in the United States. Rinaldi also served as chairman of the Equipment Leasing and Finance Association in 2015.
Currently president of Rinaldi Advisory Services, Rinaldi provides advisory services to independent lessors, banks, industry service providers, manufacturers and international firms entering the U.S. equipment finance marketplace. As an international speaker and a published writer, Rinaldi travels the world sharing his insight and expertise, advising leaders to prepare for shifts in the traditional business environment and to secure their corporation's place at the forefront of their industries.
Wasik has more than 20 years of experience providing leadership development, effective communication and performance coaching to high-performing executives, emerging leaders and entrepreneurs across industries, ranging from startups and small businesses to multinational companies, as well as nonprofit organizations.
Beyond her work as an executive coach and leadership development consultant, Wasik is an active member of the National Association of Corporate Directors (NACD) and speaks about nonprofit governance at many of its national programs. She has been named an NACD Board Leadership Fellow. Wasik is also a passionate advocate for women. She speaks regularly to corporate women's groups and served on the board of directors of Women International Leaders. In addition, Wasik serves on the National MS Society's board of directors, as well as its Greater Delaware Valley board of trustees.
Wasik is also an adjunct professor at Temple University's Fox School of Business Center for Executive Education. She has also taught for Temple's International Executive MBA program in Cali, Colombia; has been a guest lecturer at California State University's Doctoral Program in Educational Leadership; and has served as a senior leadership advisor at The Wharton School's Small Business Development Center.
Wasik received an MS degree in organizational dynamics from the University of Pennsylvania and attended international economic and organizational management programs at Oxford University and London University. Additionally, Wasik has completed the executive certificate in leadership coaching at Georgetown University's Institute for Transformational Leadership. She has also completed courses at Harvard Law School's Program on Negotiation and is a fellow of The Institute of Coaching at McLean, a Harvard Medical School affiliate.
"STRIPES Leadership team is thrilled to be hosting a panel at this year's NEFA Summit. We look forward to this NEFA event year after year, as it never fails to be a learning experience. The panel we've constructed is full of leaders with years of insight, experience and industry knowledge that you won't want to miss!" Rafter said.
STRIPES Leadership Program offers a 10-month, certificate granting program that provides immersive training delivered by recognized industry leaders and best-in-class leadership experts, including a partnership with global management consultancy firm Gap International. STRIPES offers rich components that build sustainably competitive transformations on both a personal and professional level.
STRIPES Curriculum
Breakthrough Leadership Self-Assessment (BLSA) in Partnership with Gap International
Three-Day Breakthrough Intensive Program in Partnership with Gap International
Individual Three-to-Five Year Living Leadership Development Plan
Mentor/Mentee Program
Master Talks with Recognized Industry Leaders
Master Workshops with Recognized Industry Leaders and Best-in-Class Leadership Experts
Breakthrough Reflection Sessions
One-on-One Coaching
Independent Cohort Working Groups
Certification and Minimum Requirements
STRIPES Outcomes
Inspire Change and Transformation
Broaden your mindset and behavior to think critically about change and to effect change in your organization
Prepare yourself as a leader who deals powerfully with change and leads your company into the evolving world of the equipment finance industry
Creating and delivering on a project that has direct impact on your company
Building a plan that guides your narrative of change into the future
Foster Bold Thinking
Take a bold stand and define the future of your company
Develop a mindset of disruption that leads to ongoing and continual innovations for your company and the industry
Embrace Open Heart Leadership
A leader who leads with an open heart and connects with others with authenticity, empathy and vulnerability
A leader who is available in mind, spirit and heart
A leader who creates an environment where differences are understood, accepted and welcome
Create Fellowship
Build strong industry connections with relationships built over 10 months of learning together, growing together and experiencing and sharing breakthroughs
Collaborate together as peers working together across organizations for the betterment of your organization and the equipment finance industry
Make a Difference
Make an immediate impact on your area of accountability and your company with a breakthrough project designed with the principles of the program
Make a lasting impact on your company and overall industry with an expanded view of what's possible for yourself, your accountabilities, others and your company