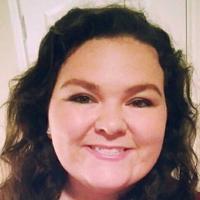 Minding Your Business: Time to get into the sunshine of FOIA week | Blogs
I always try to deliver useful information (and if not useful, at the very least, entertaining information). But especially this week — during Sunshine Week and just a few days ahead of Freedom of Information Day — I feel it's my duty to deliver a few bits of business info below (along with a few fun events). Enjoy!
HAPPENINGS AS OF LATE
• Tennessee tax revenues exceeded budgeted estimates in February, according to the Tennessee Department of Finance and Administration. February revenues totaled $1.2 billion. The growth rate for February was 9.87%.
• Keep Kingsport Beautiful will hold free gardening seminars Thursday, March 17 and 24 at the Kingsport Public Library. For more information, go to https://www.facebook.com/KeepKingsportBeautiful.
• Gas prices rose 24 cents, on average, across the state last week, according to the American Automobile Association. The Tri-Cities' current average is $4.10.
• Creation Kingdom Zoo opens Friday at 10 a.m.
NOTES FROM THE FIELD
The sun is shining this week, and no, I don't just mean outside (though it's a nice change from the weekend's snowfall). Instead, I am referring to Sunshine Week, which honors the public information that is meant to be in the open, or the "sunshine," for the public to read over, question and, like those sweet rays of summer, soak in.
Now, taking in public record information might not sound quite as fun as basking in the sunshine, but I assure you it certainly can be.
If you're lost on what a public record is, it's basically a record (such as police reports, most 911 calls, criminal records, public meetings and minutes, court records and more) that is available to the public. Something that seems to be lost on citizens, some secretaries and officials, is these records are available to more than just journalists. They aren't journalist records, after all. They are public records.
In the past year, Times News reporters have submitted various requests under the Freedom of Information Act.
Reporter Rick Wagner obtained a list of the Sullivan County School System's payments through a public records request for its 1099 IRS form, which included $37,916 for a settlement involving a special education student who, according to court documents, was put in a "break room" at the former Sullivan Central High School. Documents also said the school system falsified the student's educational progress by giving him grades that were not earned.
While some public records include information most likely not known or seen by the public, such as the above information, Wagner also obtained his "killer cousin" Kinnie Wagner's FBI file through a FOI request, which offered detail into Kinnie's story. Wagner's distant cousin was known for killing a Mississippi sheriff's deputy, (which earned him a life sentence in the state). Kinnie escaped twice, failing once, and, in between, received the death penalty (You'll have to read Wagner's feature on his rambunctious relative to find out what ended up happening to ol' Kinnie).
Wagner isn't the only one who has flexed his public record muscles at the Times News.
In 2021, I obtained 911 calls from Jan. 31, the day Eastman Chemical Company's steamline rupture sent vibrations, steam and some debris throughout Kingsport, which, as you might imagine, caused some citizen alarm as heard through the 911 calls. I also received the just-released police report over the summer on the Kingsport Axmen player who was arrested after making threats to a teammate via social media following his release from the team. Sometimes such documents include details that don't add much to a story, but other times they add color to a story such as direct quotes that give the reader more of a look at what happened in certain instances. All of my co-workers have requested and obtained numerous police reports, court filings, meeting minutes and so on throughout the year and beyond.
At times, public records aren't glamorous. They can be numbers in pages-long reports. They can be very short, anticlimactic bits of information that don't add to a story. But I can say one overarching statement about them all — they all matter.
They aren't for sitting around the newsroom sharing battle stories about this public record or that one. They aren't for attaching the fancy sunshine logo to a story so the public can know you did a little extra work on a specific story. And they certainly aren't for Tennessee Press Association Awards, bragging rights or inflated egos. They are for you. They are for me. They are for us all.
We are taxpayers. We are part of these counties, cities, states and this country. We have the right to know how our taxpayer money is being used, what our elected officials are deciding at what are designed to be public meetings and what stories held in public records are not being told to the public. They are important for information's sake, but more than that, they are important for the truth's sake.
This week, my co-workers and I plan to make FOI requests in honor of Sunshine Week and Wednesday, which is FOI Day. I hope this week, you take this column as your sign to ask questions and make your own decisions, rather than simply taking in someone else's already digested opinion.
I plan to treat every week as if the public depends on me doing my job, because that's part of what makes it important. You all give me added courage to ask for these documents. You all give me more questions to ask when facing a story I know you all want answers to as much as I do. You hold more power than you know and because of that, you inspire us to work harder — so that we might all all bask in the sunshine.
So let me ask you one final question (and one that happens to be one of my editor's favorites)
What am I missing?
What public records are you interested in? Do you have one you'd like to request that the Times News submit? Do you have a story related to a public records request you would like to share? (Notice I asked way more than one question just as every journalist should.)
Send your notes, business anniversaries ending in a five or zero and related thoughts to [email protected]